On Saturday, January 30, at the Missouri Council of Administration Meeting, it was Revealed that the 12th District Winner was the State Winner and will Represent Missouri for National Judging!!!!
Lets all tune in to see how Peter fairs with the National Competition!
Please read the Story and Listen to the 12th District Winner's Essay linked at the End.
On 19 December 2020, VFW District 12 MO thought outside of the box due to Covid Restrictions.
They conducted the Annual Voice of Democracy / Patriots Pen Awards Ceremony by Zoom Meetings.
The Voice of Democracy Scholarship Program is a 3 to 5 minute oral essay written on a theme selected by the Veterans of Foreign Wars Commander in Chief. The top national prize is a $30,000 Scholarship. This year's theme is
Is This the Country the Founding Fathers Envisioned
This year, the 12th District Posts received 12 entries in which 6 were advanced to District. These entries are sponsored by 6 Posts and 4 Auxiliaries. Total prizes and awards amount to $1,230.
State Commander Eric Sullivan was online with us. State Auxiliary President Ella Edwards/ Kirtley unfortunately had a previous engagement.
District Commander Richard Sax and District Auxiliary President Debbie Wilson and Representatives from all the District Posts were online as well.
Here are the District 12 Entrants to the 2020 Voice of Democracy Program!
2365 Woodson Terrace – Sania Wright of Hazelwood Central HS
3500 Richmond Heights & Auxiliary – Leighton Carpenter of Kirkwood HS
3944 Overland / St Ann & Auxiliary – Marissa Mathieson of Ladue Horton Watkins HS
4105 Florissant & Auxiliary – Peter Sumner of St Louis Priory HS
4223 Lemay – Michael Friedman – St Louis University HS
5468 Eureka & Auxiliary – Alyson Vogt of Pacific HS
Third Place; goes to Alyson Vogt, sponsored by Eureka Post 5468 and Auxiliary.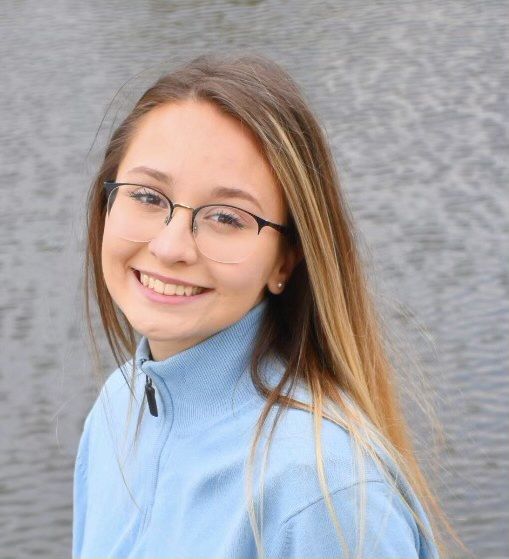 Second Place goes to Marissa Mathieson, sponsored by Overland / St Ann Post 3944 & Auxiliary.
Our First Place Winner, whose essay will represent the 12th District at the Department Level, sponsored by Florissant Post 4105 & Auxiliary, is Peter Sumner.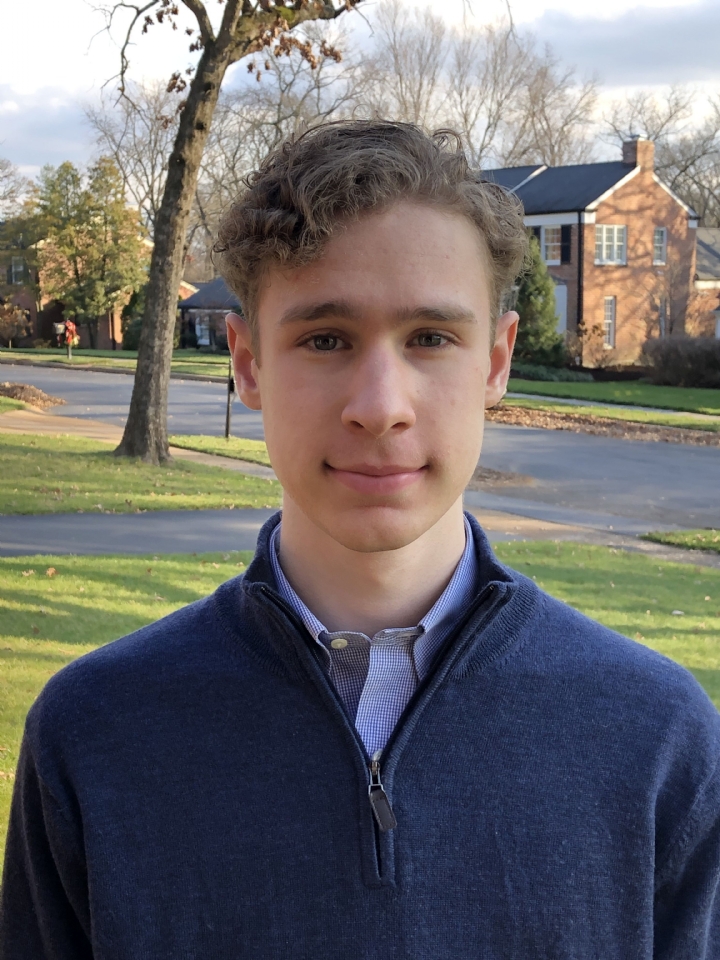 As there were no physical contact with this, the Prize Checks were mailed out to each Winner.
The Participation Certificates and Winners Plaques will be delivered with a Post by Post by Program photo op session at a
centrally
located Post designed to keep within the Covid Group Size Policies. This will be in early January. and Notices will be sent out to the Participants and Posts.
For the Placed Prize Winners, we will distribute the Plaques and related items on January 3, 4:00pm at Post 3944 Overland St Ann. We are taking Covid seriously and have made proper accommodations. The Participant Certificates will be mailed shortly after.